Welcome to Art Gecko, a locally owned and operated shop in Madison, WI. Art Gecko travels to source the goods that it sells and can say that there exists a personal relationship with the suppliers. We've been buying from some of them since 1993!
Over the years, Art Gecko has maintained the bohemian edge that has tempered the taste of the items we purvey, as well as the the atmosphere in the shops themselves. We strive to provide a personal shopping experience, and we hope that you like our choices as much as we do! The mix is eclectic, ranging from elegant to fun, vintage Native American Turquoise to contemporary designs in jewelry, furniture, clothing, decor, and holistic goods. You may even find a painted wood cat or two!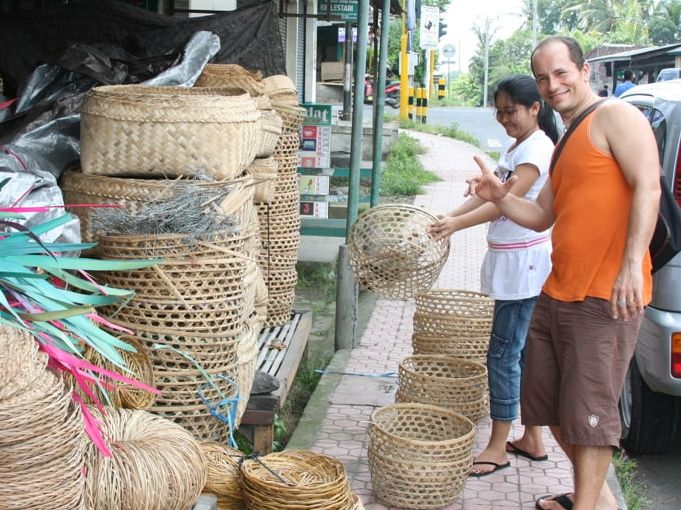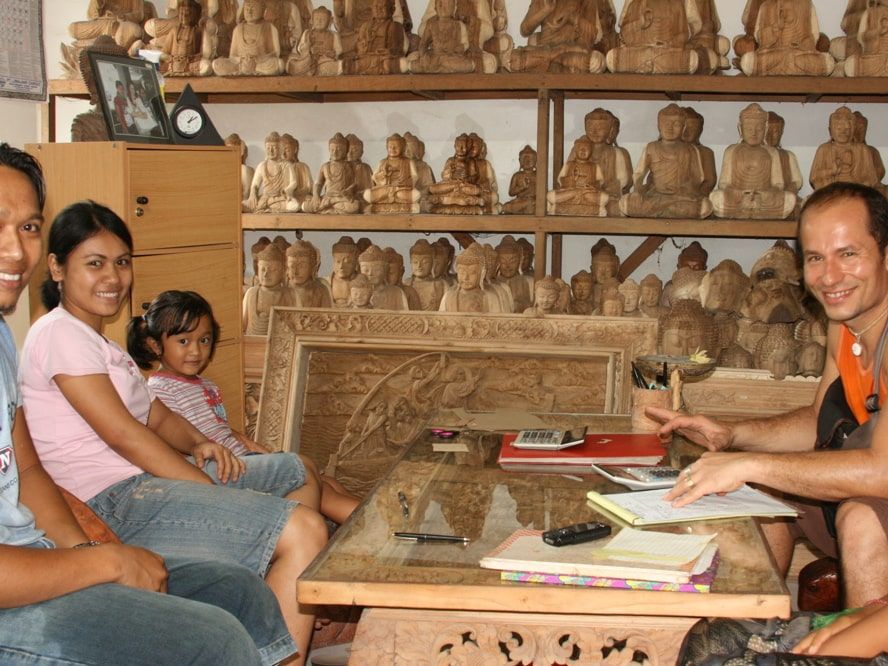 Art Gecko started with a duffel bag and a free ticket. From there, the world has been our Basko (Indonesian meatball soup of beef or chicken, made with copious quantities of MSG). From over night buses to all night vending, the character of Art Gecko has always been molded by its experiences. We have made many 'platform friends' in India, played Capoeira in Bkk, and lots of drumming on the beaches of Bali. Art Gecko has always been about exploration, cultural awareness as well grass roots commerce.
Many trades are done by motor bike that go directly to the source of production, small shops or vendors who represent the crafters of the items. We deal primarily with traditional manufacturers of cottage industry crafts. This unique approach enables us to gather an exciting mix of goods. They are sometimes beautiful and sometimes irreverent, but always have a story.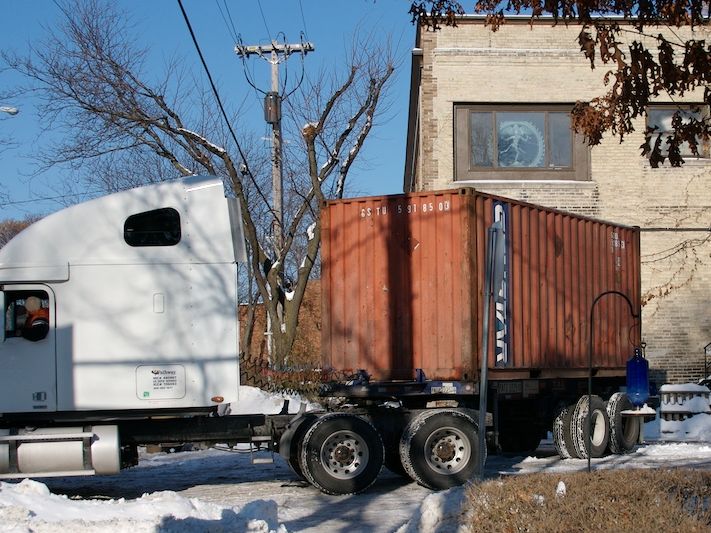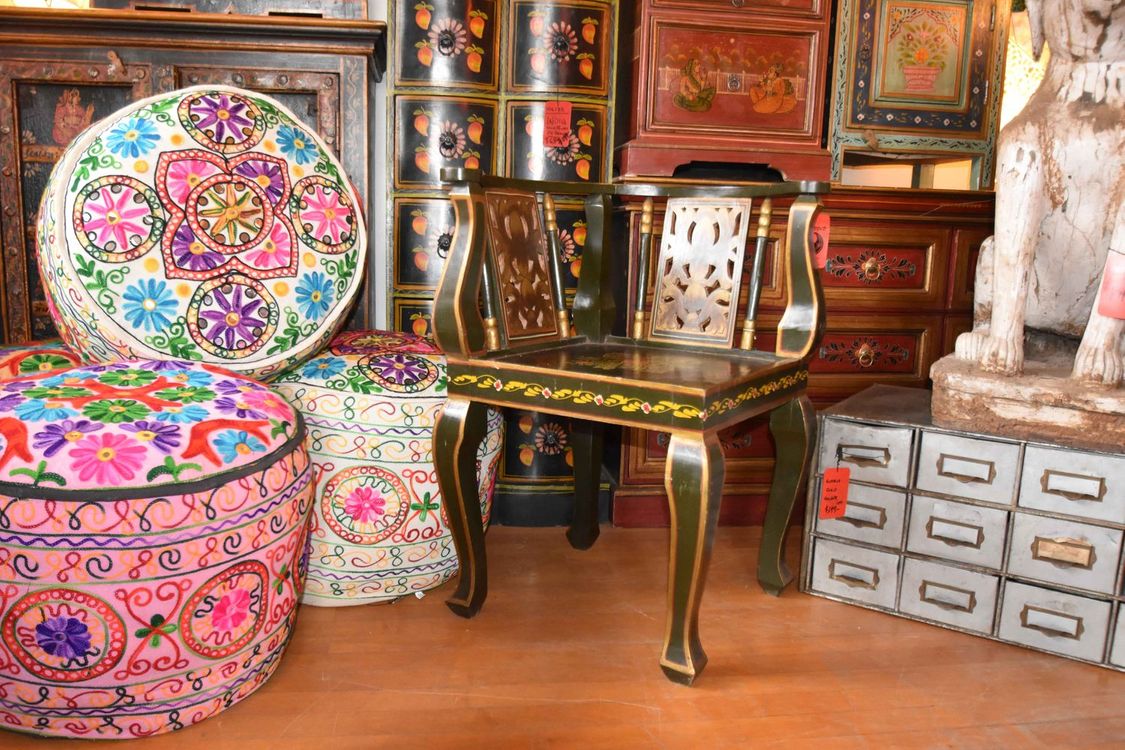 Our local knowledge extends to both sides of the globe. Whether the kitschy cool of Madison, Wisconsin, or the fast paced trends of Thailand, we like to mix it up with quality gear that keeps our customers guessing. We take feedback from everyone that passes through our shops' doors and pass it on to our suppliers. This creates a bridge between two worlds that helps us keep our quality up and helps our suppliers know which items are viable in other markets. We are the real life 'Facebook friend' that might not otherwise happen without the adventurous ways we interface.
More than 20 years has passed, and sometimes we fly now instead of taking the 3rd class bus, or use FedEx instead of running the gauntlet at customs (homeland security, in the parlance of our times). Yet, we rigorously maintain the face-to-face personal connection that has been the bedrock of the business. We truly appreciate you giving us the opportunity to present the artifacts, stones, jewels, historias y peliculas that make up the fabric of ours lives at Art Gecko.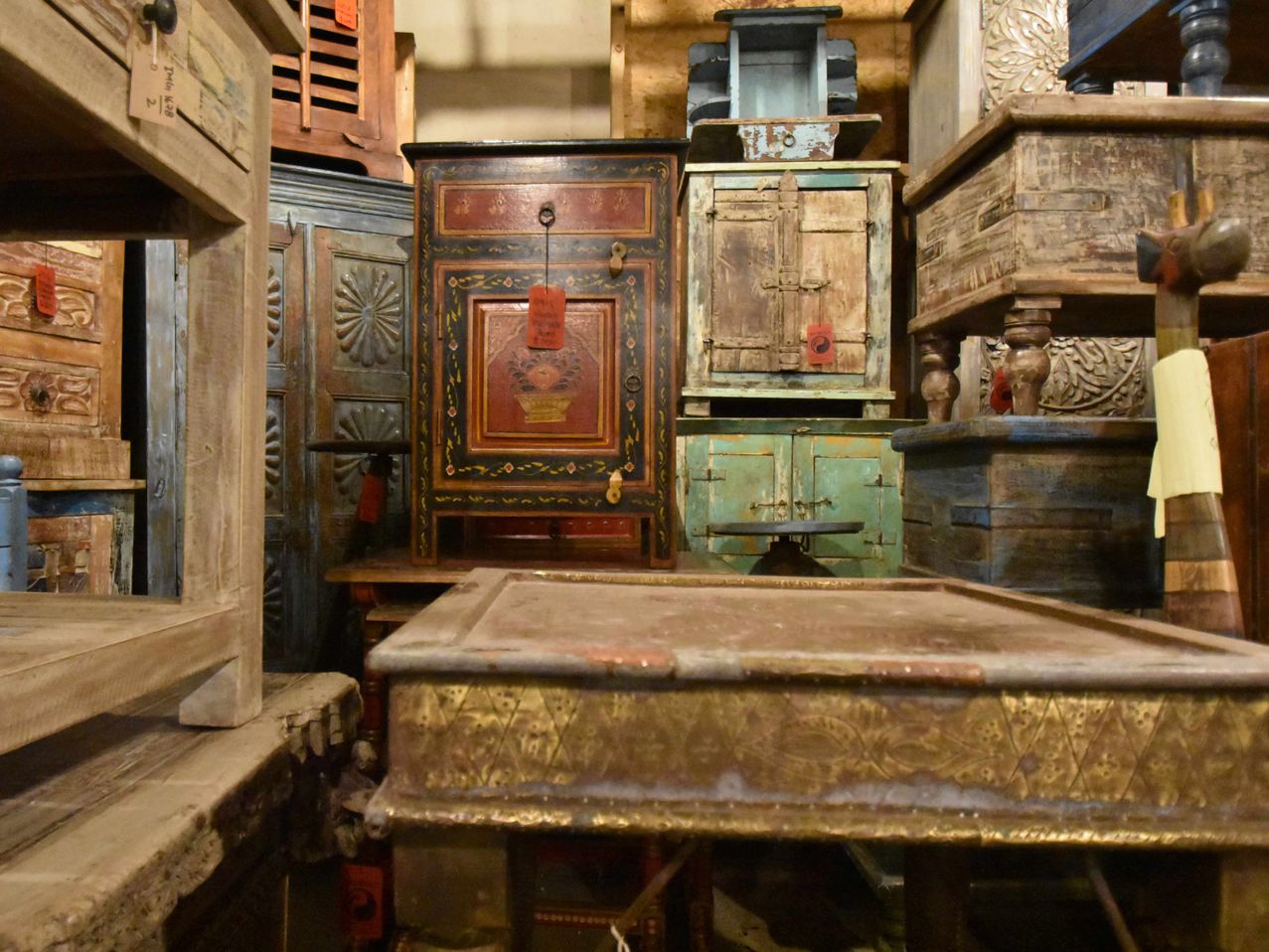 WHERE ARE PRODUCTS SOURCED?
INDIA • THAILAND • CAMBODIA • INDONISIA • VIETNAM • MEXICO • NEPAL
These are some of the countries that Art Gecko sources its products from. As we're always exploring and discovering new goods to purvey, please inquire if you have any questions. We're happy to look into new countries that may not be listed.
Merchandise purchased
in store
can be exchanged or returned for store credit within 30 days of purchase with a receipt. Merchandise must be unworn/unused with its original tags/packaging.